BONAFIDE MEDIA & PR
Founded in 2016 by Jessie P. Cayabo, BONAFIDE Media & PR brings value to chefs, restaurants, retailers and lifestyle brands with thoughtful and innovative marketing, community investment and public relations strategies.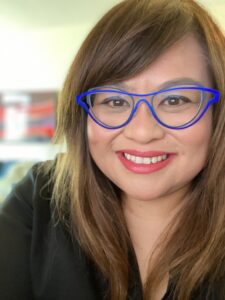 ABOUT JESSIE
BONAFIDE Media & PR is quickly becoming one of Canada's most sought-after marketing and public relations firms, focusing on inspired strategies for chefs, restaurants, retailers and lifestyle brands.
With two decades of experience in corporate sponsorships, marketing, communications, public relations, high-profile event management and community investment in sectors ranging from sport and telecom to retail and hospitality, founder Jessie P. Cayabo has an in-depth understanding of brand management and a perspective drawn from experience few contemporaries possess.
Jessie's past projects and clients include McDonald's Restaurants of Canada, The Wayne Gretzky & Friends Charity Classic, TELUS Communications, ATB Financial and PGA Canada's TELUS Edmonton Open/ATB Financial Classic. She has managed not only high-profile events, but negotiated corporate partnerships with Canadian professional and amateur sports teams including the Edmonton Oilers, Edmonton Eskimos, Calgary Flames and Hockey Canada. In retail, Jessie worked with Calgary's premier shopping, dining and entertainment destination, Cadillac Fairview Chinook Centre, managing elements of the grand opening of its $250M-expansion, which included support for premium brands like True Religion, 7 for All Mankind and Victoria's Secret.
Working alongside the Canadian Tire Group of Companies, Jessie led brand activation strategies and amateur sport partnerships for Canadian Tire and SportChek. She then turned toward a lifelong passion for food, wine and the connections they generate by joining one of Canada's most reputable boutique firms; there she developed and managed the agency's impressive culinary portfolio.
In 2016, Jessie launched BONAFIDE to bring her clients' stories to life by developing strategies, partnerships and campaigns to generate excitement around who they are and what they do, while making connections within and between industries to elevate clients within their communities on a local and global stage.